We are making prayer a priority at Turning Point by choosing to follow Jesus' example of intentionally spending time with God in prayer. We are doing this collectively as a church in January through 21 Days of Prayer. This is a perfect time to create a new habit as we begin a new season of the year. Together, we will faithfully seek God first, trusting in His power alone to create a lasting impact in our lives, our church, and our world.
Along with prayer, we will be fasting for 21 days. Fasting is sacrificing something dear to you and replacing it with more of God (Bible reading, praying, worshipping, surrender & confession).
During these 21 Days, we will be praying for our community, family, church, personal lives & salvation of the lost.
It all begins Monday, January 11th ---Let's all go deeper in our faith together as we strive to become fully devoted followers of Jesus!
Connect with us LIVE on
Facebook
&
YouTube
every morning Monday-Friday at 8am during 21-days of prayer. We will have a short devotional led by Pastor George & Pastor Brandon, acoustic worship & prayer!
We encourage you to use this helpful Prayer Guide to help make your time with God worthwhile and effective. It will help you have a better understanding of what daily prayer will look like in your own life.
This is going to be such an exciting 21 days! Whether you feel like you've had a slow, difficult or sluggish start to year, or you feel like you have sprinted out of the blocks, we believe that giving yourself fully to 21 days of prayer and fasting will build momentum in your life. We believe two prerequisites to successful Christian living are vision and passion, both of which are born and maintained by prayer.

You may see things change instantly, you may not. However, be assured God is at work in you, your family and your situations. His Word says in Hebrews 11:6 that 'He IS a rewarder of those who diligently seek him.' So, let the seeking begin! There is great treasure to be found.

Each day contains a prayer focus. This includes one or two Scriptures to declare and meditate on and also prayer points. Please note that the prayer points are only suggestions so feel free to pray into each area in the way the Holy Spirit leads. All we ask is that you take some time to pray each day for the theme that's given. This way there will be lots of focused prayer about each area, bringing breakthrough both personally and corporately. The first three days are focused on ourselves and preparing our hearts for the 21 days. The remaining 18 days are packed with ideas for prayer that will bring breakthrough in others' lives. Remember, as you're praying for someone, someone else is praying for you!

Our desire as a church is to create a culture of prayer where we see breakthrough, miracles and God answering prayer on a daily basis. We are asking that you commit to pray three times a day for five minutes. You may pray more often than this. This is simply a goal. We believe that prayer is the fuel for our vision and mission!
Scripture: Romans 12:1 "Therefore, I urge you, brothers and sisters, in view of God's mercy, to offer your bodies as a living sacrifice, holy and pleasing to God—this is your true and proper worship."

Today is the day where we begin our fast together. Set some time aside to ask the Holy Spirit to speak to you over the next 21 days. We are believing that as you press into God and set time aside to pray and fast, that God is going to speak to you.
Prayer Points:
● For clarity 

● For personal momentum 

● To hear his voice more clearly 

● Sharpness 

● Greater understanding of the Bible 

● For grace for the next 21 days 

● Personal growth
Scripture: Psalm 51:10 "Create in me a pure heart, O God, and renew a steadfast spirit within me. Do not cast me from your presence or take your Holy Spirit from me. Restore to me the joy of your salvation and grant me a willing spirit, to sustain me."

Today is the day to take a few moments to surrender your life afresh to Him and to invite the Holy Spirit to speak to you. It's easy to go through life and collect baggage along the way and not even realize. We get hurt, disappointed, offended and discouraged at times. The Holy Spirit wants to have free run of our hearts and for us to live lightly and freely. If you have been weighed down, today is the day to bring it to God and receive the freedom He has for us.
Prayer points:
● To create in you a pure heart 

● That you will run in what God has for you 

● Strength and joy 

● Ask the Holy Spirit to show you anything you may have in your heart towards another person
● Forgive anyone you may hold anything in your heart towards 

● Personal freedom from any area that is holding you back
Scripture: Matthew 7:7 - "Ask and it will be given to you; seek and you will find; knock and the door will be opened to you. 8 For everyone who asks receives; the one who seeks finds; and to the one who knocks, the door will be opened."

Wow, what an invitation to us! Ask, seek, knock. This is an open invite to come to our Heavenly Father and ask and keep on asking! We don't know what you are desiring from God at this time in your life which you have not yet seen the answer to, but we want to implore you, don't give up! Sometimes we can get so discouraged by the fact God hasn't broken through for us yet in a certain area and yet Matthew 7 tells us that God is a kind and gracious Father who desires to give good gifts to His children. 
Have a look at the list below. What is your personal ask of God? It may be on the list; it may be something that isn't. Whatever it is, trust that as you pray for others during these 21 days, God is working on your behalf.
Prayer points:
● A spouse 

● A child/children
● Healing in your emotions
● Restoration in a certain area of your life
● Your child or children coming back to God
● Salvation for a loved one
● Restoration of a broken relationship
● Financial breakthrough
● Breakthrough in ______________
Scripture: Mark 10:9 – "Therefore what God has joined together, let no one separate."

For the next 18 days we are going to be praying into different areas and groups in the life of the church. This is exciting as we are looking forward to hearing stories of what God has done in response to our prayers. Remember, Hebrews 11 teaches that when we come to God we must come in faith, so bring your faith! 
As a church, we desire and believe for loving, healthy, strong families and marriages. The focus over the next week, will be praying into different aspects of family life.
Prayer Points:
● Unity 

● Great communication 

● Healing and restoration 

● Salvation for a spouse where one is a Christian and one isn't 

● For singles who are desiring a spouse - for their/your future husband / wife 

● For anyone who is lonely 

● Protection over the family unit 

● Wisdom for those in difficult family situations 

● Peace, comfort and provision for those widowed 

● Blessing on families and marriages in our church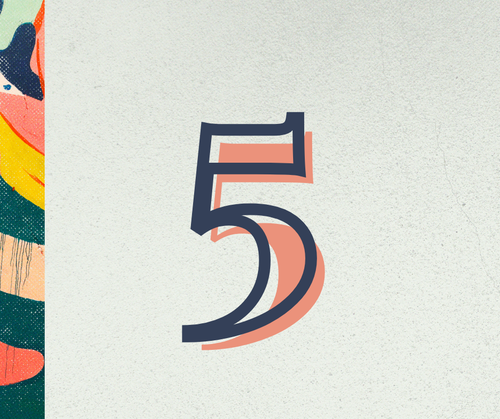 Scripture: Psalm 27:4 "One thing I ask from the Lord, this only do I seek: that I may dwell in the house of the Lord all the days of my life, to gaze on the beauty of the Lord and to seek him in his temple."
Prayer Points:
● Pray for the children in our church & community 

● Courage and boldness 

● Being leaders in their school 

● To be and have great examples / role models 

● Confident and secure in who they are 

● Pray for those desiring children 

● Salvation for our children 

● Healing - physical and emotional 

● Peace and joy for children struggling with anxiety or sadness 

● Children to grow up loving the house of God 

● That the children will know the truth from a young age
Psalm 71:5 "For you have been my hope, Sovereign Lord, my confidence since my youth"

1 Tim 4:12 "Do not let anyone look down on you because you're young but set an example for the believers in speech, in conduct, in love, in faith and in purity."


Proverbs 28:1 "The righteous are as bold as a lion"
Prayer Points:
● Courage and Boldness 

● Purity 

● Knowing who they are in God 

● Setting an example in school / college 

● Security 

● Tenacity 

● Vision 

● Joy 

● Hope 

● Confidence
Theme: Parents & Grandparents
Scripture: Colossians 3:12
"Therefore, as God's chosen people, holy and dearly loved, clothe yourselves with compassion, kindness, humility, gentleness and patience."
Prayer Points:
● Wisdom 

● An overflow of the fruits of the spirit- love, joy, peace, patience, kindness, goodness, gentleness, faithfulness, self control 

● Excelling in their gifts 

● Blessing & favor 

● Vitality 

● To see salvation in their workplace and community 

● New opportunities
Scripture: Romans 15:13 "May the God of hope fill you with all joy and peace as you trust in him, so that you may overflow with hope by the power of the Holy Spirit."
Prayer Points:
● Purity
● Breakthrough in mental health 

● Identity and understanding their God calling 

● Freedom from anything holding them back 

● Peace and joy 

● Hope that overflows

James1:5 "If any of you lacks wisdom, you should ask God, who gives generously to all without finding fault, and it will be given to you."

Proverbs 3:13-14 "Blessed are those who find wisdom, those who gain understanding, for she is more profitable than silver and yields better returns than gold. She is more precious than rubies; nothing you desire can compare with her."

John 3:30-34 "He must increase; I must decrease. The One who comes from above is above all. The one who is from the earth belongs to the earth and speaks as one from the earth. The One who comes from heaven is above all. He testifies to what He has seen and heard, yet no one accepts His testimony. Whoever accepts His testimony has certified that God is truthful. For the One whom God has sent speaks the words of God, for God gives the Spirit without limit."
Prayer Points:
Ask for wisdom
Knowledge & Guidance
Clarity
May God become greater and I become less
Theme: Salvation in Families
Scripture: 2 Peter 3:9 "The Lord is not slow in keeping his promise, as some understand slowness. Instead he is patient with you, not wanting anyone to perish, but everyone to come to repentance."
Prayer Points:
● Children 

● Spouse 

● Parents 

● Brothers & sisters 

● Grandparents 

● Aunts 

● Uncles 

● Cousins 

● Anyone in your family who does not yet know God!
This week we will be praying into different aspects of church life, our leaders, volunteers, staff and departments. We know that it is God's desire for us to take ground and advance.

Matthew 11:12 says "From the time of John the Baptist until now, the kingdom of heaven has been forcefully advancing, and forceful people have been seizing it."

Take some time today to pray about us taking new ground and territory as a church.

Matthew 16:18 "I will build my church and the gates of hell shall not prevail against it."


Acts 1:8 " But you will receive power when the Holy Spirit comes on you; and you will be my witnesses in Jerusalem, and in all Judea and Samaria, and to the ends of the earth."
Prayer Points:
● Many come to know God 

● Greater levels of influence in the city and beyond. 

● Courage and tenacity going forward 

● For future expansion through planting more campuses 

● Raising of more leaders 

● Wisdom 

● God's favor with buildings 

● Release and increase of resources- finance, people, buildings
Theme: Lead Pastor & Family
Scripture: Ephesians 3:20 "Now to him who is able to do immeasurably more than all we ask or imagine, according to his power that is at work within us".

The Bible clearly tells us to pray for our leaders. Today's focused prayer is for our incredible lead pastor and his family.
Prayer Points:
● Wisdom 

● Revelation 

● Clarity and direction 

● Protection and peace 

● Greater increase of the presence of God 

● Greater ability to hear His voice
Theme: Staff & Volunteers
Scripture: Romans 12:5-9 " 5 so in Christ we, though many, form one body, and each member belongs to all the others. 6 We have different gifts, according to the grace given to each of us. If your gift is prophesying, then prophesy in accordance with your[ a ] faith; 7 if it is serving, then serve; if it is teaching, then teach; 8 if it is to encourage, then give encouragement; if it is giving, then give generously; if it is to lead,[ b ] do it diligently; if it is to show mercy, do it cheerfully."
Prayer points:
● Each person operating & excelling in their gifting 

● Great collaboration 

● Unity and great team spirit 

● Championing one another 

● Innovation 

● Creativity 

● Energy 

● Increase of skills 

● Joy & enthusiasm in serving
Theme: Our Country & Government
Scripture: 1 Timothy 2:1-2 - I urge, then, first of all, that petitions, prayers, intercession and thanksgiving be made for all people— for kings and all those in authority, that we may live peaceful and quiet lives in all godliness and holiness.
Prayer Points:
Leaders and their families
Softness in our leader's hearts
That leaders would develop a relationship with Jesus
God's will would be done through the leaders
Christian leaders would be courageous to stand up for Jesus.
Scripture: Psalm 122:6 "Pray for peace in Jerusalem. May all who love this city prosper."
Prayer points:
Pray for the peace of Jerusalem
For the people of Israel to come to know their Messiah, Yeshua.
For Israel's leaders to be blessed and lead well, so Israel's citizens can live in peace and many will come to salvation.
That leaders would ask God for wisdom and follow His lead.
Scripture: Psalm 34:18 "The Lord is close to the brokenhearted; he rescues those whose spirits are crushed.
Prayer points:
For the grieving to feel the comfort of the Holy Spirit.
Wisdom of what to do for friends or family who are grieving.
God's supernatural peace to surround the grieving
Strength and grace for the grieving to do what they need to do.
Hope for the grieving who want to give up.
Theme: Community Outreach
Scripture: Isaiah 61:1 & 2 "The Spirit of the Sovereign Lord is on me, because the Lord has anointed me to proclaim good news to the poor.
He has sent me to bind up the broken-hearted, to proclaim freedom for the captives and release from darkness for the prisoners,[ a ] 2 to proclaim the year of the Lord's favor and the day of vengeance of our God, to comfort all who mourn,".
Prayer points:
● Salvation and transformation in the people we serve 

● Joy for the volunteers 

● Breakthrough in situations 

● Freedom from addictions 

● Favor with local government and agencies who currently partner with us 

● New open doors for future partnerships 

● Increase of resource
Theme: Salvation & Momentum
Scripture: Acts 2:41 "Those who accepted his message were baptized, and about three thousand were added to their number that day."
Prayer Points:
● People coming to know Jesus 

● People being discipled 

● Growth and acceleration like we have never seen 

● Rapid personal growth 

● Increase of people getting connected to life groups 

● Increase in responses on a Sunday and during the week 

● Massive increase in the number of people getting baptized 

● Huge numbers of people with lives redirected
● Peoples relationship with God to be incredibly deep, incredibly quick
Theme: Financial Breakthrough
Scripture: Malachi 3:10 "Bring the whole tithe into the storehouse, that there may be food in my house. Test me in this,' says the Lord Almighty, 'and see if I will not throw open the floodgates of heaven and pour out so much blessing that there will not be room enough to store it."

2 Corinthians 9:8 "And God is able to bless you abundantly, so that in all things at all times, having all that you need, you will abound in every good work."
Prayer Points:
● A deeper understanding of biblical principles of generosity and stewardship 

● Wisdom in finance 

● New jobs and investment opportunities 

● Breakthrough from debt from people 

● Kingdom Business- innovative ideas and inspiration
Scripture: Psalm 107:20 "He sent out his word and healed them." Matthew 15:30 "Great crowds came to him, bringing the lame, the blind, the crippled, the mute and many others, and laid them at his feet; and he healed them."
Prayer Points:
● Healing in mental health 

● Emotional healing where people have suffered hurt, pain & trauma 

● Supernatural moments of healing to conditions of arthritis, eating conditions, 
persistent migraines, back problems and other health issues
Theme: Our City & Surrounding Areas
Scripture: Matt 5:14-16
"You are the light of the world. A town built on a hill cannot be hidden. Neither do people light a lamp and put it under a bowl. Instead they put it on its stand, and it gives light to everyone in the house. In the same way, let your light shine before others, that they may see your good deeds and glorify your Father in heaven."
Prayer Points:
● For you to influence your community. This is not limited to those around you geographically, but also those in your workplace, at the school gate, at sports and leisure clubs and many more.
● Salvation for the city
● Pray for influence & divine opportunities
● Pray to see your community transformed